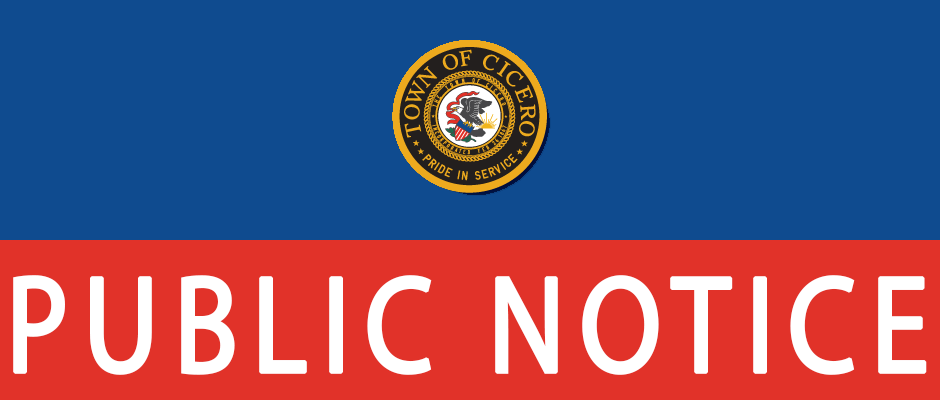 NOTICE OF THE TOWN OF CICERO'S REQUEST FOR PROPOSALS
TAKE NOTICE that the Town of Cicero, Illinois (the "Town") has issued a Request for Proposals to qualified interested parties for sealed, written proposals to provide (1) Environmental Consulting Services and (2) Architect/Design Professional Services to the Town for the development of a new inclusive park.
The Request for Proposals is available on the Town's website at: http://www.thetownofcicero.com/category/notices/. All proposals must be received by the Town Clerk's Office by mail or personal delivery (no proposals sent via facsimile or electronic mail will be accepted), by 12:30 p.m. on December 12, 2022.
The Request for Proposals shall not create any legal obligations on the Town to evaluate any proposal that is submitted or to enter into any contract or other agreement with any party who submits a proposal except on terms and conditions the Town, in its sole and absolute discretion, deems to be satisfactory and desirable.  The Town reserves the right to reject any and all proposals. The bid opening shall occur on December 12, 2022, at 1:00 p.m. at Town Hall, located at 4949 W. Cermak Road, Cicero, Illinois.
Town of Cicero