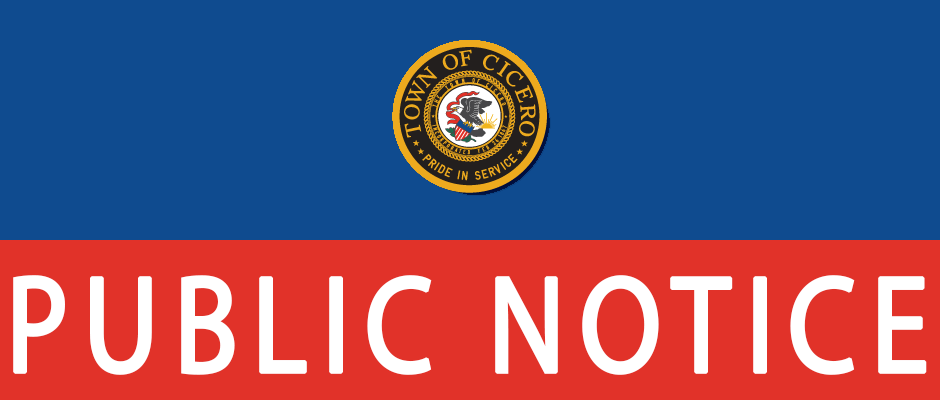 PUBLIC NOTICE – TOWN OF CICERO AMENDMENT TO ANNUAL ACTION PLAN PY 2020
The Town of Cicero invites public review and comment on the proposed amendment affecting the 5-Year Consolidated Plan and Program Year 2020 Annual Action Plan. The Town of Cicero proposes to fund the following activities related to the PY 2020 Emergency Solutions Grant (ESG) funding received from the U.S. Department of Housing and Urban Development (HUD).
The public is asked to review and comment on the Town of Cicero's proposed amendment during the 30-day comment period from September 26, 2021 to October 26, 2021. A public hearing to accept comments will be held on October 26, 2021 at 1 PM at the Town of Cicero Community Center (2250 S 49th Avenue, Cicero, IL 60804). For further information contact The Department of Housing at (708) 656-8223.