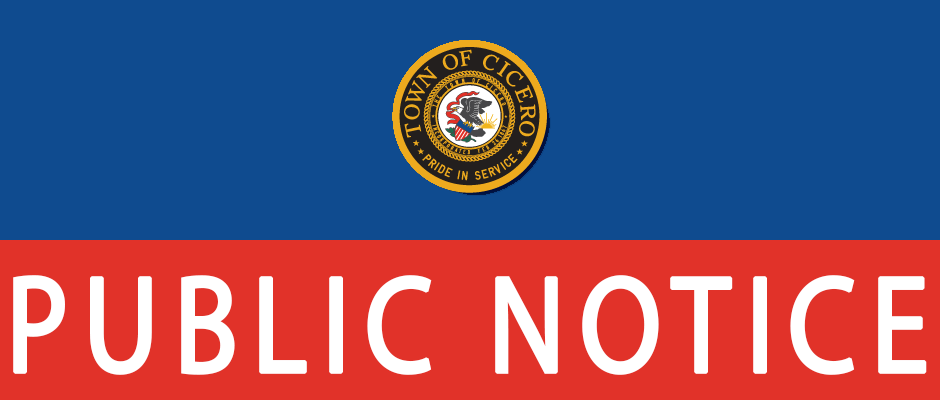 PUBLIC NOTICE – TOWN OF CICERO AMENDMENT TO ANNUAL ACTION PLAN PY 2019
The Town of Cicero invites public review and comment on the proposed amendment affecting the 5-Year Consolidated Plan and Program Year 2019 Annual Action Plan. The Town of Cicero proposes to fund the following activities related to the Community Development Block Grant CARES ACT (CDBG-CV) funding received from the U.S. Department of Housing and Urban Development (HUD).
The public is asked to review and comment on the Town of Cicero's proposed amendment during the 30-day comment period from September 26, 2021, to October 26, 2021. A public hearing to accept comments will be held on October 26, 2021, at 1 PM at the Town of Cicero Community Center (2250 S 49th Avenue, Cicero, IL 60804). For further information contact The Department of Housing at (708) 656-8223.