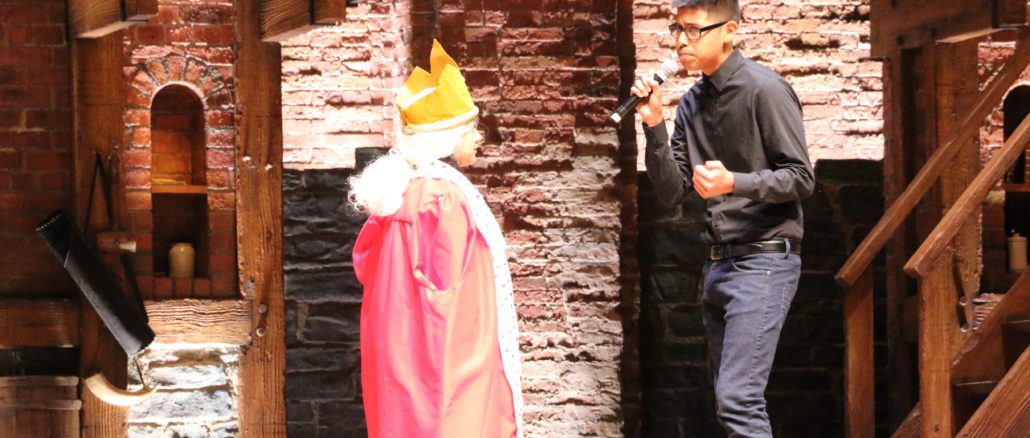 Students from Morton High School District 201 were given a special opportunity to see one of the most popular shows in musical history. Kids from Morton East and Morton West traveled to Private Bank Theatre in Chicago to see a matinee performance of "Hamilton" in October. The tickets were made available through the Hamilton Education Program, a joint operation between Lin Manuel-Miranda, the creator of "Hamilton," Jeffrey Seller, the show's producer, the Rockefeller Foundation, and Gilder Lehrman Institute. Students had to pay just $10 to attend, compared to the more than $500 people are spending for orchestra seats.
Fifteen school districts were a part of the Oct. 18 program, which included a morning session when two students from each district performed on stage a piece related to the award-winning production while Miguel Cervantes, who plays the titular Alexander Hamilton for the Chicago production, hosted. Morton's students performed a rap battle between King George and George Washington. Afterwards, members of the show's cast appeared onstage for a Q&A session with the students before lunch.
"This is an amazing experience for our students," said Morton 201 Superintendent Tim Truesdale. "To be a part of such an important show in our history – about our history – is something these students will not forget."
The program will continue to run throughout Chicago, New York, and at various U.S. cities during the national tour (currently in Los Angeles).