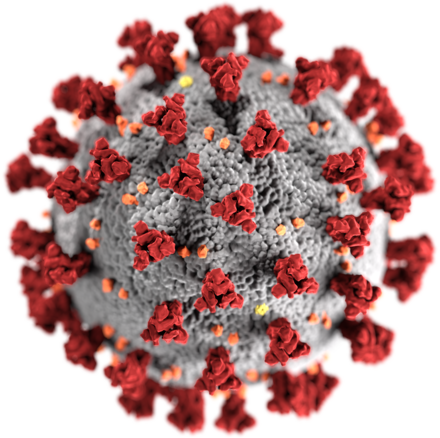 Cicero applauds Judge for issuing TRO on State and City View
Judge orders Governor Pritzker, Illinois Department of Public Health and City View to enforce state coronavirus requirements at City View
Cook County Circuit Court Judge Alison Conlon granted a Temporary Restraining Order (TRO) on Tuesday ordering Governor Pritzker and the State to enforce coronavirus procedures to protect residents at City View Multicare Center, a demand the Town of Cicero has been making since the pandemic began.
Inspectors for the Town of Cicero have issued at least 10 citations in which City View failed to adhere to requirements regarding the staff and residents. The citations included failure to wear PPEs or to maintain social distancing at the massive care center at 5825 W. Cermak Road.
The attorney for City View told the court during a hearing Tuesday morning that the state's orders were "guidelines" and not requirements and argued the Town of Cicero had no jurisdiction over the care center outside of routine criminal police calls and emergency paramedic responses.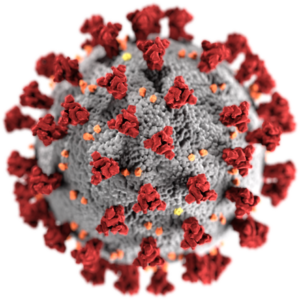 "This is the first step in ensuring that City View does what it is supposed to do in caring for the 325 residents who are cared for there, and the 300 staff members," said Town President Larry Dominick.
"The test results we have seen show a dramatic increase in the number of confirmed coronavirus cases there, based on City Views' own numbers in conducting their own tests. Now they want us to believe that those numbers are not important? It makes no sense."
President Dominick was referring to claims by City View officials to the news media that of the 164 confirmed coronavirus cases at City View, all but 34 are "asymptomatic."
Fire Chief Dominick Buscemi, a member of the Emergency Operations Committee (EOC) which has been monitoring conditions at City View said that all of the 164 residents tested positive for coronavirus.
"Asymptomatic means that they did not show symptoms of the virus, but we think that is irrelevant to how those residents should be treated," Buscemi said.
Cicero requested that the Court either transfer the care center's residents to locations equipped to provide proper care or begin adhering to the directives set down by Gov. J.B. Pritzker.
Judge Conlon ordered the Illinois Department of Public Health (IDPH) to conduct an immediate inspection at the center to determine the situation, and then to discuss those findings with officials from City View and the Town of Cicero before returning to her courtroom on Friday at noon.
As a result of the court order today, the governor is now required to actually do what he has been saying for many weeks that the state was doing.
"Governor Pritzker should be ashamed of himself that instead of agreeing to protect the public health, IDPH had to be ordered by a court to do an inspection of a facility where nine people have died and where there are more than 200 COVID19 cases," said Cicero Spokesman Ray Hanania.
"We have been asking for this from City View for a month now and to no avail. We applaud the judge for ruling in favor of the health of the residents and the community. It's a decision we welcome. Now, something will be done."
Hanania said the coronavirus cases at City View accounted for more than 20 percent of the total number of infections in the Town of Cicero, which has a population of nearly 110,000 residents.
According to the EOC, there are also 41 staff members at City View who have tested positive for the coronavirus and 39 others have been tested but the results have not yet been released now for nearly one week.
The case was argued in the court by the Del Galdo Law Group LLC which represents the Town of Cicero.
Juez ordena al Gobernador J.B. Pritzker, al Departamento de Salud Pública de Illinois y a 'City View Multicare Center', cumplir con los requisitos estatales contra el coronavirus en 'City View'
La jueza del Tribunal de Circuito del Condado de Cook, Alison Conlon, emitió hoy (5 de mayo del 2020) una Orden de Restricción Temporal (TRO) que ordena al Gobernador J.B. Pritzker y al estado de Illinois aplicar los procedimientos contra el coronavirus para proteger a los residentes adultos mayores del 'City View Multicare Center', una exigencia que la ciudad de Cicero ha estado haciendo desde que comenzó la pandemia.
Los inspectores de la ciudad de Cicero han emitido al menos 10 citas contra 'City View' por no cumplir con los requisitos relacionados a la protección del personal  y de los residentes. Las citas fueron emitidas  por no usar EPP (Equipos de Protección Personal)  o por no mantener el distanciamiento social en el centro de atención para adultos mayores en el 5825 W. Cermak Road.
El abogado de 'City View' dijo al tribunal durante una audiencia el martes por la mañana, que las órdenes del estado eran "pautas" y no requisitos. Argumentó además que la ciudad de Cicero no tenía jurisdicción sobre el centro de atención, fuera de las llamadas de rutina hechas a la policía por actividades criminales y de la ayuda de los paramédicos en casos de emergencia.
"Este es el primer paso para garantizar que 'City View' haga lo que se supone que debe hacer para cuidar de los 325 residentes que son atendidos allí y de los 300 miembros del personal", dijo el presidente de Cicero, Larry Dominick.
"Los resultados de las pruebas que hemos visto muestran un aumento dramático en el número de casos confirmados de coronavirus allí, según los números de 'City View' al realizar sus propias pruebas. ¿Ahora quieren que creamos que esos números no son importantes? No tiene sentido."
El Presidente Dominick se refería a las afirmaciones de los funcionarios de 'City View' a los medios de comunicación, que de los 164 casos confirmados de coronavirus en 'City View', todos menos 34 son "asintomáticos".
El jefe del Cuerpo de Bomberos, Dominick Buscemi, miembro del Comité de Operaciones de Emergencia de Cicero (EOC) que ha estado monitoreando las condiciones en 'City View', dijo que todos los 164 residentes dieron positivo por coronavirus.
"Asintomático significa que no mostraron síntomas del virus, pero creemos que es irrelevante para la forma en que esos residentes deben ser tratados", dijo Buscemi.
Cicero pidió que el Tribunal ordenara, ya sea la transferencia de los residentes del centro a lugares equipados para brindar una atención adecuada o que la administración del centro comience a cumplir con las directrices establecidas por el gobernador J.B. Pritzker.
La jueza Conlon ordenó al Departamento de Salud Pública de Illinois (IDPH) realizar una inspección inmediata en el centro para determinar la situación y luego discutir esos hallazgos con funcionarios de 'City View' y de la Ciudad de Cicero antes de regresar a su sala de audiencias el viernes al mediodía.
Como resultado de la orden judicial de hoy, el gobernador ahora debe hacer realmente lo que ha dicho repetidamente por muchas semanas sobre el desempeño de Illinois.
"El Gobernador Pritzker debería estar avergonzado de sí mismo porque en lugar de acceder a proteger la salud pública, un tribunal tuvo que ordenarle al IDPH que inspeccionara una instalación donde nueve personas han muerto y donde hay más de 200 casos de COVID19″, dijo el Portavoz de Cicero Ray Hanania.
"Llevamos un mes pidiéndole esto a 'City View' y fue en vano. Aplaudimos al juez por fallar a favor de la salud de los residentes y de la comunidad. Es una decisión bien recibida. Ahora, se hará algo".
Hanania agregó que los casos de coronavirus en 'City View' han representado más del 20 por ciento del número total de infecciones en la ciudad de Cicero, que tiene una población de casi 110,000 residentes.
Según el EOC (Comité de Operaciones de Emergencia de Cicero)  también hay 41 miembros del personal de 'City View' que han dado positivo por el coronavirus y que otros 39 han sido evaluados, pero estos resultados aún no han sido publicados, tras una espera de casi una semana.