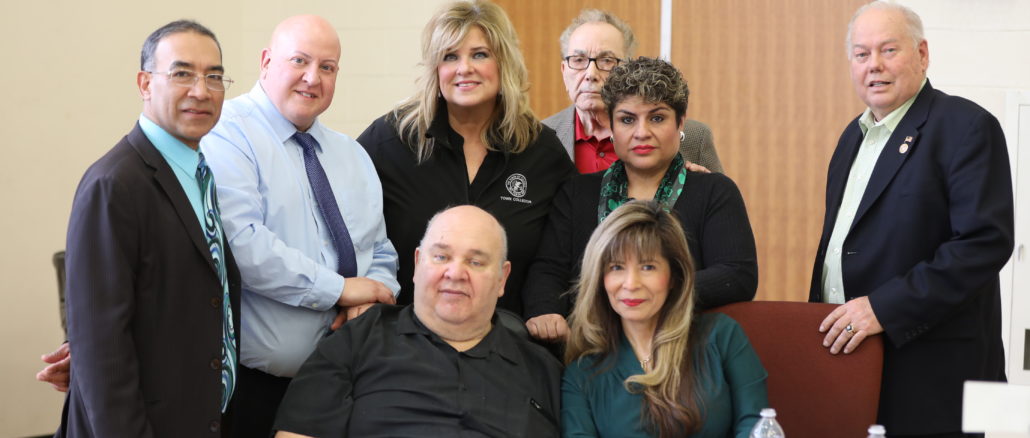 Even though the groundhog didn't see his shadow, winter continued to drone on with cold temperatures and snow. That didn't stop Cicero's senior residents from trying to bring an early spring with the annual Hearts & Shamrocks Dinner and Dance. The Feb. 20 event featured a packed Community Center enjoying a hot lunch, live music, dancing, and lucky winners taking home door prizes.
"It's an annual tradition to kick off spring with the Hearts & Shamrocks Dinner and Dance, but someone seemed to forget to tell Mother Nature," Town President Larry Dominick joked. "But we know that the warmer weather is just around the corner."
Dominick was joined by Clerk Maria Punzo-Arias, Supervisor Joe Virruso, Assessor Emilio "Emo" Cundari, Collector Fran Reitz and Trustees Victor Garcia, Larry Banks, Bob Porod and John Cava in praising the hard work of the Senior Activities and Senior Services departments in coordinating the dual Valentine's and St. Patrick's event.