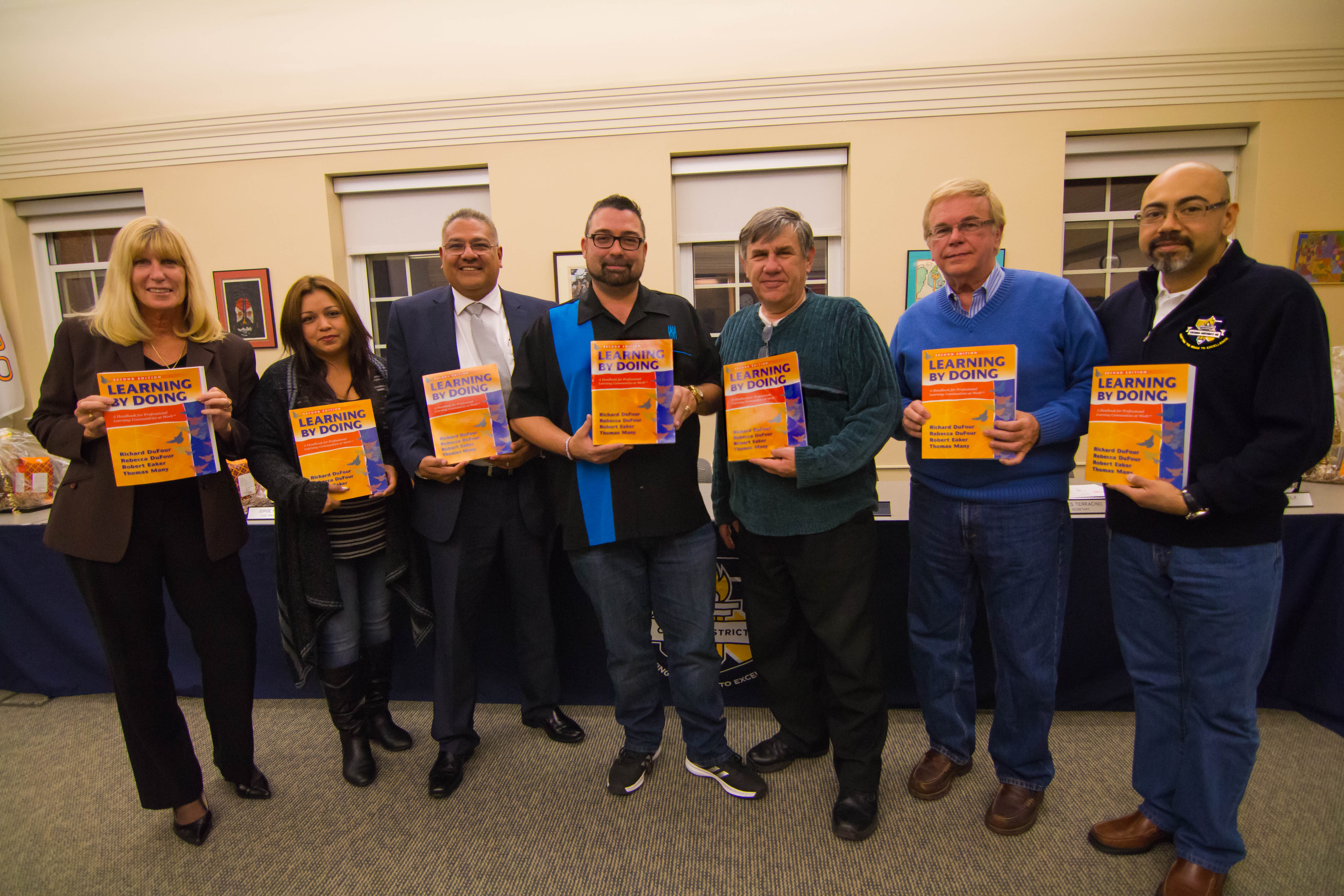 In an effort to bolster the performance of students in the elementary school levels, District 99's teachers have been embracing the Professional Learning Communities approach this year. The philosophy behind PLC is to accelerate learning by promoting a collaborative academic culture between teachers as well as administrators while also maintaining open parent-teacher communications.
The culture has been fostered at District 99 after many teachers and administrators attended workshops this fall in San Diego for training in how to implement PLC in the schools here in Cicero. Also attending were members of the district's school board to give them a greater understanding of how the program's philosophy can benefit the schools.
"I am very grateful to see the board engaging in such a wonderful opportunity for our staff and students," said Rudy Hernandez, District 99 Superintendent. "Professional Learning Communities is a process in which I am confident will help our students excel and prepare for advanced placement courses in high school.
The hope is to have the initiative provide better performance for the students, which was made evident during the most recent parent-teacher conferences held in November.