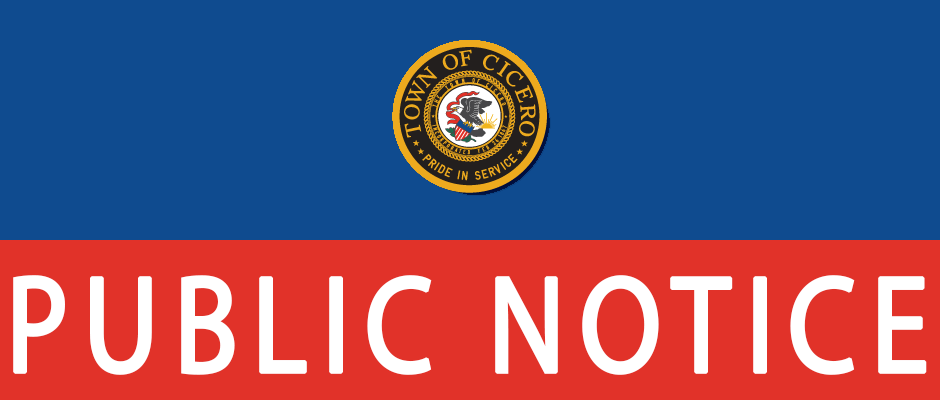 Town of Cicero
Community Development Block Grant Funds Proposal Overview
Introduction
The United States Department of Housing and Community Development's (HUD) Community Development Block Grant (CDBG) Program provides annual grants on a formula basis to states, cities, and counties to develop viable urban communities by providing decent housing and a suitable living environment, and by expanding economic opportunities, principally for low- and moderate-income persons.
Cicero is a formula grantee of this program, and to qualify for funding, the Town must develop a Five-Year Consolidated Plan and Annual Action Plan for each year of the Consolidated Plan. The Town is also required to assess and report on the progress of the planned activities through the Consolidated Annual Performance & Evaluation Report (CAPER).
The applications that are received, and approved for funding will be the basis for projects listed in the Annual Action Plan.
Application Materials
The application form on the pages that follow was developed to establish a uniform proposal for organizations requesting the Town of Cicero's CDBG funds.  Each question must be fully addressed and further details of an applicant's operations may be attached.  If an applicant is requesting funding for more than one project, a separate grant proposal must be submitted for each program or service.
Application deadline:  February 2, 2023 12:00 PM
Proposals will not be accepted after this date and time, and incomplete applications may be rejected.
Submit 1 copy of your application to ttomschin@thetownofcicero.com, or
Town of Cicero – Department of Housing
Attn: Tom Tomschin – Executive Director
1634 S Laramie Avenue, Cicero, Illinois 60804
If you have any questions about program eligibility or the application form, please contact Tom Tomschin at ttomschin@thetownofcicero.com or 708-656-8223.
Click Here to Read the Full Overview and Application Form