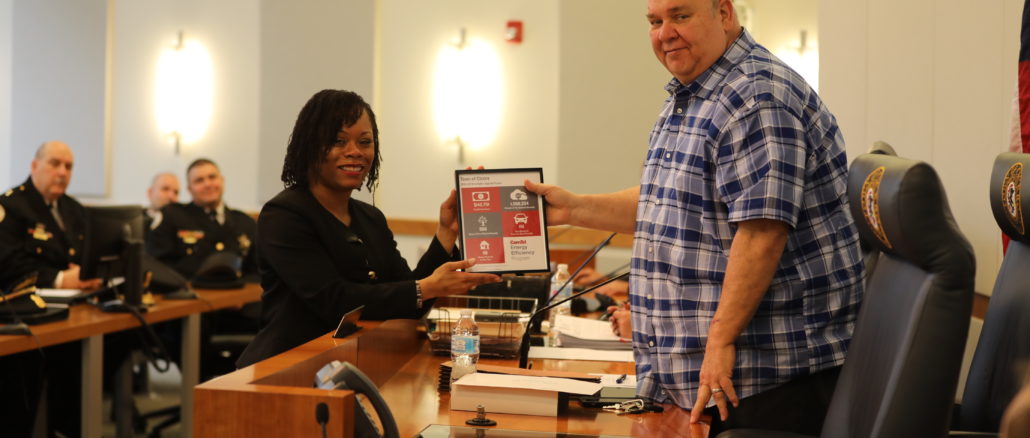 Normally a visit from the power company means something isn't working, but the Feb. 12 Town Board meeting featured some good news from the town's electric provider.
ComEd External Affairs Manager Tiffany Ingram presented a report to Town President Larry Dominick, Clerk Maria Punzo-Arias, Supervisor Joe Virruso, Assessor Emilio "Emo" Cundari, Collector Fran Reitz and Trustees Victor Garcia, Larry Banks, Bob Porod and John Cava that showed the town has saved more than $140,000 annually through a new LED light program.
Throughout the past year, ComEd, in conjunction with the Town of Cicero, installed 1,035 new street lights along main thoroughfares and key streets throughout the town. The new lights have reduced the town's financial obligations, helping keep Dominick's word in holding the line on taxes throughout his administration.
"I have said before that the town can find new ways to save money and this program proves how true that was," Dominick said. "I am thankful for ComEd's help in reducing our power consumption and aiding in reducing the overall financial obligations of the town as we find ways to avoid raising taxes in the town."