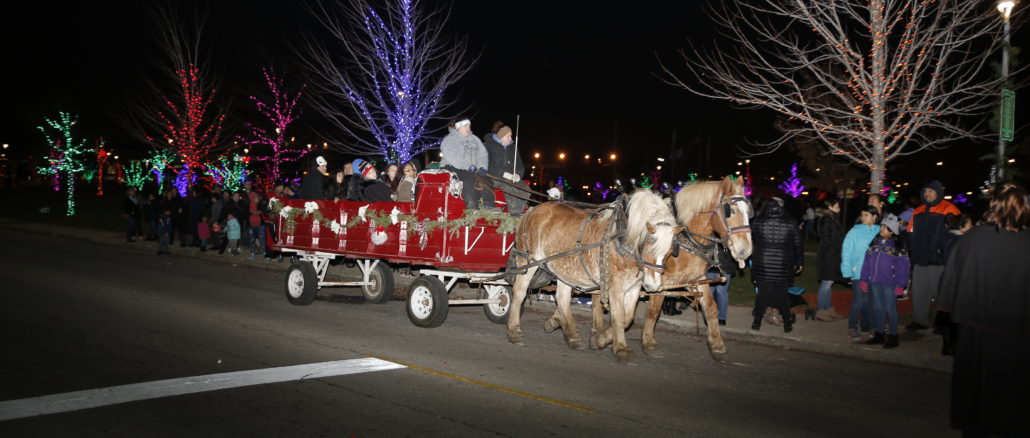 The calendar may have said November 26, but December 25 was on the minds of Cicero residents filling Community Park for the town's annual Christmas in the Park celebration.
The celebration kicks off the the holiday calendar throughout the town, starting with the opening of the Bobby Hull Community Ice Rink for ice skating. The Chicago Radiance synchronized skating team officially opened the ice rink with a routine that excited the residents and town officials who witnessed the show.
"They are a talented group of skaters," said Town President Larry Dominick, "Their skills and performance reinforces why we are grateful for the ice rink in Cicero, to provide an opportunity for our children to learn to skate without having to drive far away."
Along with the ice skating, families were able to enjoy a carriage ride through the park, meet Santa's miniature reindeer, listen to carolers, and meet Santa, Mrs. Claus, and their elves.
"This has been a wonderful way to start the Christmas season," said Town Assessor Emilio "Emo" Cundari. "Every year we have held this event, families leave ready to celebrate the holiday all month long."
The ice rink, opened during the Christmas in the Park celebrations six years ago, is named after NHL Hall-of-Famer and Chicago Blackhawks legend Bobby Hull as a gift from the Wirtz Corporation, owners of the Breakthru Beverage Group and the distribution warehouse that resides across the street from the park.
Joining Dominick and Cundari were Town Clerk Maria Punzo-Arias, Collector Fran Reitz, Supervisor Joe Virruso, and Trustees Larry Banks, Victor Garcia, Bob Porod, and Dennis Raleigh.