Cicero proud of its strong response to COVID and protection of our residents
(Spanish version below)
The Town of Cicero implemented an aggressive response to the health threat posed to residents by the COVID Pandemic in 2020. Cicero used its existing resources supplemented by Coronavirus Relief Funding.
Cicero Police and all First Responders, including firefighters, paramedics and Health Department staff faced a "100 times" greater exposure to COVID infection than the average citizen because of the high number of human-to-human contacts they conducted in order to protect the safety of the public.
As a consequence, COVID funding was heavily directed towards supporting health and safety resources mainly involving Police, Firefighters, first responders, and our Health Department to maintain the highest level of safety for our residents.
Police, Firefighters and First Responders had a higher rate of COVID infections than the average citizen.
In the case of Police, the Police Department experienced in 2020 534 COVID "Injury on Duty" days-off (or 4,272 total hours) for sworn personnel. When personnel experience such a vast amount of injury on duty days off, coverage of those shifts are often covered by personnel called in to work on duty days-off to ensure and maintain adequate staffing levels top ensure public safety:
Calendar Year 2020 Police Department overtime actuals surpassed budget by $264,313.
Calendar Year 2020 Fire Department overtime exceeded budget by $46,339. Firefighters logged 2,666 overtime working hours in 2020.
To address these challenges, the Town of Cicero hired additional police, firefighters, paramedics and Health Department employees in an effort to ensure an effective COVID response. Cicero did not want to diminish our obligations to the public. In addition, the effort to confront the pandemic threat resulted in large overtime costs as many first responder staff worked additional hours to respond to the increased public need and emergency COVID related calls.
Second, Cicero invested in COVID PPE distributed to employees and to residents to reduce infections and keep first responders safe so they could protect our citizens from criminals and respond in emergency situations to emergency health calls and fires.
Last year, Cicero's Police, Fire and Health departments were engaged for months in monitoring and helping to mitigate the spread of Coronavirus exposures at one of the Town's two Nursing Homes.
Additionally, the Town of Cicero hosted and co-hosted dozens of food giveaways face mask giveaways to assist residents negatively impacted by the pandemic. This required hundreds of employees being involved in organizing the giveaway programs including assigning police to manage huge crowds of residents seeking food and PPE/Face Masks. In many cases, vehicles lined up for more than one mile while volunteers and Town employees staffed the giveaway lines for many hours during each event.
Finally, funding also supported the Town's aggressive vaccination program by the Cicero Health Department (CHD). CHD provided 26,000 vaccinations to members of the public adding staff and purchasing computer equipment to manage the schedules. Cicero's vaccination program was among the most extensive of any community in the Chicagoland suburban area. CHD hired additional staff to address COVID infections and concerns among residents, as well as funding the aggressive vaccination program.
From March to December 2020, the Town had total estimated expenditures of direct COVID-19 of $343,549.00. While the Town has submitted for reimbursement for these direct PPE expenditures through December 31, 2020 through a FEMA/IEMA Public Assistance Grant, as of August 9, 2021, the Town has not received any reimbursement.
Funds were also spent to purchase advertising, robocalls and flyers to support public awareness and participation.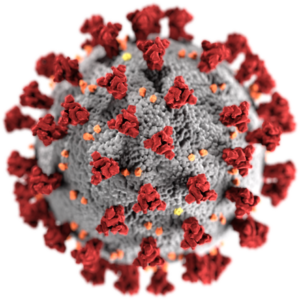 Under state law, Cicero is required to accept COVID vaccination appointments from both residents of the Town of Cicero and individuals who lived outside of the Town of Cicero so despite assertions of low vaccination numbers among the Hispanic Community in Cicero, they do not include the thousands of vaccinations administered by law to individuals who live outside of the Town of Cicero.
Despite a reluctance among some residents to be vaccinated, especially among undocumented residents, the Town of Cicero's vaccination program has resulted in 42.5 percent of the population (36,189 people) receiving both vaccinations, and 60.4 percent (50,650 people) receiving at least one vaccination. This does not include non-residents from outside Cicero who were vaccinated.
Vaccination remains a choice and is not mandated or required although the Town of Cicero continues to urge residents to participate in the Town's vaccination programs.
Obviously, people with outside agendas have sought to politicize and distort these facts for their own personal advantage. But the truth is, Cicero used COVID funding to strengthen the Town's response to protect the residents at every level and to ensure that Town Services continued at the highest levels without sacrifice. Cicero funded an aggressive COVID vaccination program that has helped the community survive this pandemic and that continues to answer the community demand for vaccinations.
POLICE HIRES
Hired 36 Police officers since Jan. 1, 2020
52 fulltime Police Officers contracted COVID requiring medical treatment
FIRE DEPT HIRES
Hired 14 firefighters
21 firefighters (28 percent of the Fire Department) contracted COVID
HEALTH DEPT HIRES
20 clerical hires; 7 nurses, nurse practitioners and medical residents hired
3 staff infected with COVID; 4 staff quarantined
Town President Larry Dominick declared an Emergency on March 18, 2020 and formed the Emergency Operations Committee which issued detailed daily public reports on the COVID Pandemic translated in English and Spanish and distributed on social media and published on the Town's official website.
Cicero is unique in that it has a higher population density than any other Chicagoland suburban community. Additionally, Cicero has a large undocumented population which received health care services from the Town of Cicero. Cicero adopted the "Safe Space" Resolution which guarantees to protect all undocumented residents. The Resolution is one reason why Cicero has more undocumented residents because they come to our community knowing that they will be safer with us than in any other community in the Chicagoland.
La agresiva respuesta de Cicero frente a la pandemia del COVID
El Municipio de Cicero implementó una respuesta agresiva ante la amenaza de salud que representa el COVID para los residentes, usando sus recursos existentes y manteniendo todos los servicios, suplementados únicamente por los Fondos de Ayuda para el Coronavirus.
La policía de Cicero y todos los socorristas, incluidos los bomberos, los paramédicos y el personal del Departamento de Salud, enfrentaron una exposición "100 veces mayor" a la infección por COVID que el ciudadano promedio, debido a la gran cantidad de contactos de persona a persona que realizaron para proteger la seguridad del público.
Por esto, los fondos de COVID se dirigieron en gran medida a respaldar los recursos de salud y seguridad que involucran principalmente a la policía, los bomberos, los socorristas y a nuestro Departamento de Salud para mantener el más alto nivel de seguridad para nuestros residentes.
La policía, los bomberos y los socorristas han tenido una tasa de infecciones por COVID más alta que el ciudadano promedio.
En el caso de la Policía, el Departamento de Policía experimentó debido al COVID en el 2020, 534 días libres (de ausencia) entre sus oficiales, por "Lesiones durante el servicio" (o sea 4.272 horas en total). Cuando el personal experimenta una gran cantidad de ausencias por 'lesiones', la cobertura de esos turnos a menudo la hace el personal que es llamado a trabajar en sus días libres de servicio, para mantener los niveles adecuados de agentes y garantizar la seguridad pública:
Las horas extras registradas en el Departamento de Policía durante el año calendario 2020 superaron el presupuesto en $ 264,313.
Las horas extras registradas en el Departamento de Bomberos durante el año calendario 2020, excedieron el presupuesto en $46,339. Los bomberos registraron 2.666 horas extraordinarias de trabajo durante el 2020.
Para abordar estos desafíos, la ciudad de Cicero contrató policías, bomberos, paramédicos y empleados del Departamento de Salud adicionales en un esfuerzo por garantizar una respuesta efectiva frente al COVID. Cicero no quería disminuir sus obligaciones con el público. Además, el esfuerzo por enfrentar la amenaza de la pandemia resultó en grandes costos por las horas extra laboradas, ya que los socorristas trabajaron horas adicionales para responder a la creciente necesidad pública y a las llamadas de emergencia relacionadas con el COVID.
En segundo lugar, Cicero invirtió en 'COVID PPE' (Equipos de Protección Personal) que fue distribuido a empleados y residentes para reducir las infecciones y mantener seguros a los socorristas para que pudieran proteger a nuestros ciudadanos de la delincuencia y para responder en situaciones y llamadas de emergencia e incendios.
El año pasado, los departamentos de policía, de bomberos y de salud de Cicero estuvieron involucrados durante meses en monitorear y ayudar a mitigar la propagación del coronavirus en uno de los dos hogares de ancianos que operan en la ciudad.
Además, la ciudad de Cicero organizó y coauspició docenas de eventos de distribución de alimentos y de mascarillas para ayudar a los residentes afectados por la pandemia. Esto requirió que cientos de empleados participaran en la organización de los programas de distribución, incluida la asignación de policías para mantener el orden ante las grandes multitudes de residentes que buscaban comida, PPE (Equipos de Protección Personal) y mascarillas. En muchos casos, los vehículos se alineaban por más de una milla, mientras que los voluntarios y los empleados de la Ciudad atendían al público durante muchas horas en cada evento.
Finalmente, los fondos también apoyaron el agresivo programa de vacunación de la ciudad, organizado por el Departamento de Salud de Cicero (CHD). CHD proporcionó 26,000 vacunas a los miembros del público, agregando personal y comprando equipos y computadoras para administrar los horarios. El programa de vacunación de Cicero fue uno de los más extensos de cualquier otra comunidad en el área suburbana de Chicago. CHD contrató personal adicional para enfrentar las infecciones por el COVID, para responder a las preocupaciones de los residentes, así como para financiar el agresivo programa de vacunación.
De marzo a diciembre del 2020, Cicero tuvo gastos totales estimados por el COVID-19 de $ 343,549.00 dólares. Aunque el municipio ha solicitado la restitución de estos gastos directos de PPE (Equipos de Protección Personal) hechos hasta el 31 de diciembre de 2020 a través de una Subvención de Asistencia Pública de FEMA / IEMA (Agencia Federal para el Manejo de Emergencias y su similar de Illinois), hasta el 9 de agosto de 2021 Cicero no había recibido ningún reembolso.
Los fondos también se gastaron para comprar publicidad, para hacer llamadas automáticas e imprimir folletos para pedir la participación del público.
Según la ley estatal, Cicero debe aceptar citas de vacunación contra el COVID tanto de los residentes de la ciudad de Cicero como de las personas que vivan afuera de la ciudad de Cicero, por lo que a pesar de las afirmaciones y reportes de bajas cifras de vacunación entre la comunidad hispana en Cicero, esos reportes no incluyen las miles de las vacunas administradas por ley a las personas que viven fuera de la ciudad de Cicero.
A pesar de la oposición de algunos residentes a vacunarse, el programa de vacunación de Cicero dio como resultado que el 42,5 por ciento de la población (36,189 personas) recibiera ambas vacunas y que el 60,4 por ciento (50,650 personas) recibiera al menos una vacuna. Esto no incluye a los no residentes o sea los que vinieron de afuera de Cicero que también fueron vacunados.
La vacunación sigue siendo una opción y no es obligatoria ni requerida, aunque la ciudad de Cicero continúa instando a los residentes a participar en los programas de vacunación de nuestro municipio.
Obviamente, personas con agendas externas han tratado de politizar y distorsionar estos hechos para su propio beneficio personal. Pero la verdad es que Cicero usó fondos de COVID para fortalecer la respuesta del municipio, para proteger a los residentes en todos los niveles y para asegurar que los Servicios municipales continuaran en los niveles más altos sin sacrificios. Cicero financió un agresivo programa de vacunación contra el COVID que ha ayudado a nuestra comunidad a sobrevivir a esta pandemia y continúa respondiendo a la demanda comunitaria de vacunas.
CONTRATACIONES DE POLICÍA

Cicero contrató a 36 agentes de policía desde el 1 de enero de 2020
52 agentes de policía a tiempo completo contrajeron COVID y requirieron tratamiento médico

CONTRATOS DEL DEPARTAMENTO DE BOMBEROS

Contrató a 14 bomberos
21 bomberos (28 por ciento del Departamento de Bomberos) contrajeron COVID

CONTRATACIONES DEL DEPARTAMENTO DE SALUD

20 empleados administrativos; 7 enfermeras, enfermeras practicantes y residentes médicos fueron contratados
3 empleados resultaron infectados con COVID; 4 empleados fueron puestos en cuarentena.
El Presidente de Cicero, Larry Dominick, declaró una emergencia el 18 de marzo de 2020 y formó el Comité de Operaciones de Emergencia (EOC) que emitió informes públicos diarios detallados sobre la pandemia del COVID en inglés, fueron traducidos al español, siendo distribuidos en las redes sociales y publicados en el sitio web oficial de la ciudad de Cicero.
Cicero es único porque tiene una densidad de población más alta que cualquier otra comunidad suburbana de Chicago. Además, Cicero tiene una gran cantidad de población indocumentada que recibió servicios de atención médica del municipio de Cicero. Cicero adoptó la Resolución de "Espacio Seguro" que garantiza proteger a todos los residentes indocumentados. La Resolución es una de las razones por las que Cicero tiene más residentes indocumentados, porque vienen a nuestra comunidad sabiendo que estarán más seguros con nosotros que en cualquier otra comunidad de Chicago.