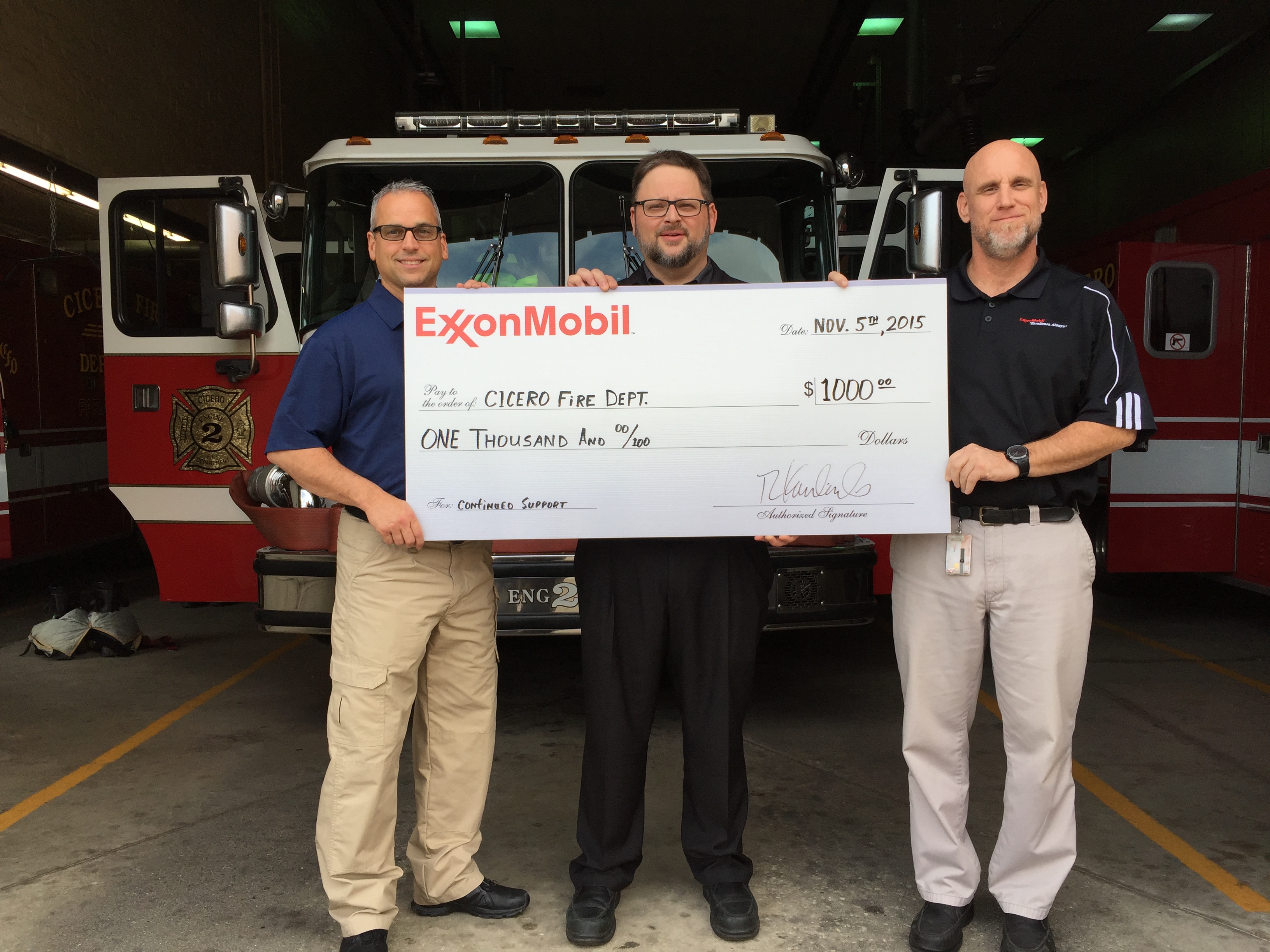 The Cicero Fire Department and ExxonMobil have been working together to develop a training relationship to identify hazards that may exist in the event of an emergency response.
"Not only are there obvious hazards, such as a fire occurring in the ExxonMobil plant, but there are situations when ExxonMobile has its personnel going into empty tanks to perform maintenance and there  is a huge hazard in that also," Chief Buscemi said.
"Every time they do maintenance on one of their tanks, they call us and we are there on standby with our Technical Rescue Team. Twice a year the Fire Department will go to ExxonMobil to conduct training classes and to take tour of the facility."
Buscemi said ExxonMobil hosts the Cicero Fire Department during the three days of training. As an appreciation for the effort, ExxonMobile has made a donation to the Cicero Fire Department to purchase extrication equipment that may be needed for emergency response.