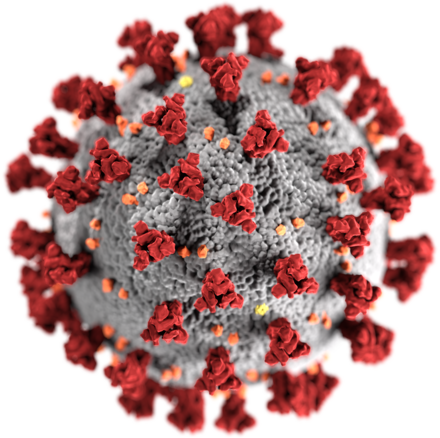 Cicero files lawsuit against City View, Illinois Dept of Public Health and Pritzker (Eng/Span)
Town President Larry Dominick urges in lawsuit Friday (May 1, 2020) that City View Multicare Center be closed and that all of its residents be transferred to alternate care facilities including McCormick Place, Westlake and other hospitals
(Spanish follows below)
Click here to read the lawsuit
FINAL 05.01.20 Complaint FINAL w Affidavits
Town President Larry Dominick filed a lawsuit Friday accusing City View Multicare Center of "negligent failures" to enforce directives to prevent the spread of the Coronavirus COVID-19 and called on the courts to order the transfer the center's residents to McCormick Place and other hospitals to ensure they receive proper care and end the spread of the virus at that location.
The lawsuit also demands that City View immediately isolate all residents that have tested positive for COVID-19 and order all staff and employees to wear Personal Protective Equipment (PPE).
The lawsuit also names the Illinois Department of Public Health, the State of Illinois and Gov. J.B. Pritzker with failing to enforce policies to prevent the spread of the virus at the Cermak Road facility with has more than 325 residents and 300 staff.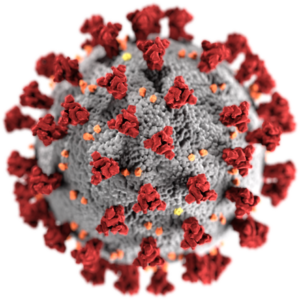 "The Town of Cicero has been on this center to get its act together, to follow the directives to minimize the spread of the virus including requiring staff to wear full PPE protections," Dominick said.
"Instead of doing so, when a staff member reported he had been infected by the coronavirus, he was ordered to report to work or be fired. Clearly, City View should transfer all of its patients to a facility that can better address the virus infections and reduce the spread and fatalities that have occurred."
Since reporting its first two COVID-19 infections on April 1, the virus has spread to more than 164 residents and to more than 41 staff members at the care center located at 5825 W. Cermak Road. Another 39 staff members are awaiting COVID-19 test results.
Dominick said the Town of Cicero blames Governor Pritzker, and the Illinois Department of Public Health for failing to take any action to prevent what quickly became a dramatic rise in coronavirus infections at the center among residents and staff.
In the lawsuit, Cicero's lawyers assert that City View has refused "to strictly follow these regulations represents an ongoing threat to the health and safety of Town residents, creating a controversy and public nuisance."
The Cicero Emergency Operations Committee (EOC) which monitors the spread of COVID-19 has reported that of the 24 Coronavirus fatalities in Cicero, nine are City View residents and one was a staff member there.
Dominick issued an emergency "Stay at Home" order on March 16. Gov. Pritzker issued a statewide "Stay at Home" order on March 20.
On March 24, City View officials informed the Town that they were following all guidelines and requirements. But days later, Cicero became aware of an increase in coronavirus infections at City View during inspections of the center by the EOC and has since issued at least 10 citations for failure to adhere to Town, County and State coronavirus restrictions.
On March 30, Cicero EOC paramedics during an inspection of the center observed staff members congregating in the cafeteria without PPEs. The staff reported they were told that they did not need to wear PPEs because they worked on the "dementia" floor and the requirement was not being enforced.
Cicero delivered a letter notifying the center of the numerous violations including "failure to quarantine patients, failure of staff to wear PPE, failure to monitor the temperature of individuals entering the facility, and failure to provide masks for patients with respiratory illnesses to wear." The letter, delivered by the Cicero Fire Chief Dominick Buscemi, a member of the EOC committee, also warned the facility that failure to comply with anti-COVID-19 procedures that the center could be shut down under President Dominick's Emergency Orders.
Responding to a Call to Service at City View on April 18, 2020 for a resident reporting difficulty breathing, Cicero Paramedics observed a patient "in no apparent distress, wearing an oxygen mask which was not hooked up, with staff recommending the patient be transported to a hospital for blood work. Staff were not wearing PPE or donned PPE only upon paramedics' arrival."
On April 21, 2020, responding to an emergency call for a cardiac arrest patient, paramedics found "multiple staff members and bystanders congregating in the City View lobby, as well as five staff members present in the patient's room where the medical event was occurring, despite that not all five were engaged in or necessary to medical response."
The lawsuit was filed by Cicero Town Attorney Michael Del Galdo and the Del Galdo Law Group LLC.
TIMELINE OF DRAMATIC INCREASE IN COVID-19 AT CITY VIEW MULTIECARE CENTER
On April 1, 2020, City View reported its first two confirmed COVID-19 cases.
On April 4, 2020, there were five positive test results;
On April 5, 2020, City View reported its first COVID-19 death;
On April 7, 2020, there were 15 positive test results including eight staff members
By April 9, 2020 there were 18 total positives;
By April 10, 2020—there were 23
By April 11, 2020—25
By April 12, 2020—27
By April 13, 2020—33
On April 14, 2020, a staff member from the facility called to allege that COVID-19 reached the facility in the first place because a staff member off of work due to illness was ordered to return.
Cicero presenta una demanda contra 'City View', el Departamento de Salud Pública de Illinois y el Gobernador de Illinois J.B. Pritzker
El Presidente de la ciudad de Cicero, Larry Dominick, exige en una demanda presentada el viernes (1 de mayo de 2020) que se cierre el 'City View Multicare Center' y que todos sus residentes sean transferidos a otros centros alternativos de atención, incluidos el McCormick Place, el Westlake y otros hospitales.
El Presidente de la ciudad de Cicero, Larry Dominick, presentó una demanda el viernes acusando al 'City View Multicare Center' de "fallas negligentes" para hacer cumplir las directivas para evitar la propagación del Coronavirus COVID-19 y pidió a los tribunales que ordenen la transferencia de los residentes de ese centro de cuidados al 'McCormick Place' y a otros hospitales para asegurar de que reciban la atención médica adecuada y se termine con la propagación del virus en ese lugar.
La demanda también exige que 'City View' aísle de inmediato a todos los residentes que hayan dado positivo con el virus COVID-19 y que ordene a todo el personal y empleados que usen Equipo de Protección Personal (PPE / EPP).
La demanda también nombra al Departamento de Salud Pública de Illinois, el Estado de Illinois y al Gobernador J.B. Pritzker por no hacer cumplir las políticas para prevenir la propagación del virus en las instalaciones de la Cermak Road, con más de 325 residentes y 300 empleados.
"La ciudad de Cicero ha estado en ese centro para que tomen las medidas adecuadas, para que sigan las directivas y minimizar así la propagación del virus, incluida la exigencia de que el personal use protecciones completas de PPE/ EPP", dijo Dominick.
"En lugar de hacerlo, cuando un miembro del personal informó que había sido infectado por el coronavirus, se le ordenó presentarse a trabajar o sería despedido. Claramente, City View debería transferir a todos sus pacientes a una instalación que pueda enfrentar mejor las infecciones por el virus y reducir la propagación y las muertes que han ocurrido".
Desde que reportó sus dos primeras infecciones por  COVID-19 el 1 de abril, el virus se ha propagado a más de 164 residentes y a más de 41 miembros del personal en el centro de atención ubicado en el 5825 W. Cermak Road. Otros 39 miembros del personal esperan los resultados de la prueba COVID-19.
Dominick dijo que la ciudad de Cicero culpa al gobernador Pritzker y al Departamento de Salud Pública de Illinois por no tomar ninguna medida para prevenir lo que rápidamente se convirtió en un aumento dramático en las infecciones por coronavirus en ese centro entre los residentes y el personal.
En la demanda, los abogados de Cicero afirman que City View se ha negado "a seguir estrictamente estas regulaciones, que ese centro representa una amenaza continua para la salud y para la seguridad de los residentes de la ciudad, creando una controversia y un perjuicio público".
El Comité de Operaciones de Emergencia de Cicero (EOC) que monitorea la propagación de COVID-19 ha informado que de las 24 muertes de Coronavirus en Cicero, nueve son residentes de 'City View' y uno era un miembro del personal allí.
Dominick emitió una orden de emergencia "Quedarse en casa" el 16 de marzo. El gobernador Pritzker emitió una orden estatal de "Quedarse en casa" el 20 de marzo.
El 24 de marzo, los funcionarios de 'City View' informaron al Municipio que estaban siguiendo todas las pautas y requisitos. Pero días después, Cicero se dió cuenta de un aumento en las infecciones por coronavirus en 'City View' durante las inspecciones del centro por parte del EOC y desde entonces ha emitido al menos 10 citas por incumplimiento de las restricciones de coronavirus del Municipio, del condado y del estado.
El 30 de marzo, los paramédicos del EOC de Cicero, durante una inspección del centro observaron a miembros del personal que se congregaban en la cafetería sin EPP (equipos de protección). El personal informó que se les dijo que no necesitaban usar EPP porque trabajaban en el piso de "demencia" y que el requisito no estaba siendo cumplido.
Cicero entregó una carta notificando al centro de las numerosas violaciones que incluyen "falta de cuarentena a los pacientes, falta de uso del EPP (equipos de protección) por parte del personal, falta de control de la temperatura de las personas que ingresan a las instalaciones y la falta de máscaras para ser usadas por los pacientes con enfermedades respiratorias". La carta, entregada por el Jefe de Bomberos de Cicero, Dominick Buscemi, miembro del comité EOC, también advirtió a la instalación que si no cumplía con los procedimientos anti-COVID-19, el centro podría ser cerrado bajo las órdenes de emergencia del Presidente municipal Larry Dominick.
Respondiendo a una Llamada al Servicio (de emergencias) proveniente de 'City View' el 18 de abril del 2020 para asistir a un residente que informaba dificultad para respirar, paramédicos de Cicero observaron a un paciente "en aparente ninguna angustia, usando una máscara de oxígeno que no estaba conectada, y el personal recomendó que el paciente fuera transportado a un hospital para análisis de sangre. El personal no usaba EPP o se puso el EPP solo cuando llegaron los paramédicos".
El 21 de abril del 2020, en respuesta a una llamada de emergencia para un paciente con paro cardíaco, los paramédicos encontraron a "varios miembros del personal y a transeúntes congregados en el vestíbulo de 'City View', así como a cinco miembros del personal presentes en la habitación del paciente donde estaba ocurriendo el evento médico, a pesar de que los cinco no estaban involucrados o eran necesarios para la respuesta médica".
La demanda fue presentada por Michael Del Galdo, Abogado del Municipio de Cicero y Del Galdo Law Group LLC.
CRONOGRAMA DEL DRAMÁTICO AUMENTO DE LOS CASOS DE  COVID-19 EN EL "CITY VIEW MULTICARE CENTER":
El 1 de abril del 2020, City View informó sobre sus dos primeros casos confirmados de COVID-19.
El 4 de abril del 2020, hubo cinco resultados positivos de la prueba;
El 5 de abril del 2020, City View informó su primera muerte de COVID-19;
El 7 de abril del 2020, hubo 15 resultados positivos de las pruebas, incluidos ocho miembros del personal
Para el 9 de abril del 2020, había 18 positivos totales;
Para el 10 de abril del 2020, había 23
Para el 11 de abril del 2020—25
Hasta el 12 de abril del 2020—27
Para el 13 de abril del 2020—33
El 14 de abril del 2020, un miembro del personal de la instalación llamó para alegar que COVID-19 llegó a la instalación en primer lugar porque a un miembro del personal que no estaba trabajando debido a una enfermedad se le ordenó regresar.
end