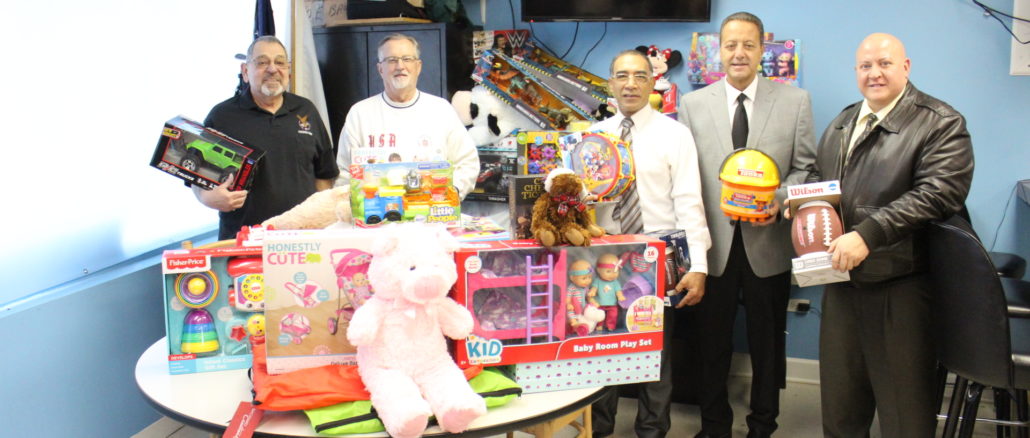 The Cicero Fraternal Order of the Eagles Aerie 1935 joined in the Christmas Spirit running throughout the town this year. The fraternal organization donated thousands of dollars in gifts to benefit those who participate in the Cicero Holiday Family Food Drive. In addition to the funds, the men helped round up toys for those less fortunate this holiday season. The group's generosity towards Cicero residents has been one of Eagles Aerie's long-standing traditions during the holiday season, courtesy of Luis A. Guido, a retired deputy fire chief with the town.
"We cannot express our thanks enough for their help in providing Cicero families the gifts they need for our kids to have a Merry Christmas," Town President Larry Dominick said.
Pictured in the photo with Aerie 1935's donation this year are Lt. Thomas Balla, retired Police Supt. Tony Iniquez, Town trustees Victor Garcia and John Cava, and Town Assessor Emilio "Emo" Cundari.