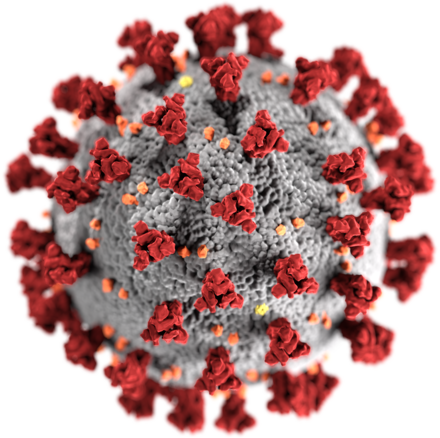 Appointments for COVID-19 vaccinations suspended until more vaccination supplies arrive
At this time the Cicero Health Department is limited with vaccines.
Until we receive more vaccines, we cannot take appointments.
Please check on our website / Facebook daily for updates.   Here is a link for Cook County Department of Public Health where you can see COVID-19 Immunization Clinics that are available and open for appointments.  Please reach out to your local pharmacies to see if they have  vaccines openings.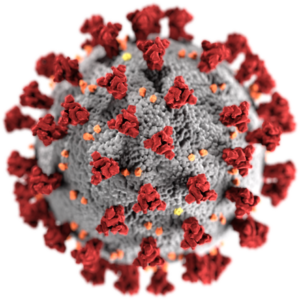 FROM THE STATE OF ILLINOIS
Building on the state's Vaccination Administration Plan Governor JB Pritzker announced the locations of four state-support vaccination sites across Cook County that will begin vaccinating Illinois residents today – Tuesday, January 19. The sites are being stood up through support from the Illinois National Guard (ILNG).
Cook County Locations
Cook County Health's North Riverside Health Center
Cook County Health's Robbins Health Center
Cook County Health's Morton East Adolescent Health Center
Cook County Health's Cottage Grove Health Center
All four locations will begin vaccinations today, Tuesday, January 19 and will be open Monday through Saturday from 9 a.m. to 5 p.m. They will be available for health care workers who are part of Phase 1A before opening to those eligible for Phase 1B on January 25. For more information on vaccinations in Cook County please visit https://cookcountypublichealth.org/
"Illinois is moving forward with an aggressive vaccination plan that centers equity and focuses communities which have been disproportionally impacted by COVID-19," said Governor JB Pritzker. "Standing up these sites is a pivotal first step of a plan that coordinates our 97 local health departments statewide – who operate clinics already and will open up more as vaccine supply grows."
"I am grateful for Governor Pritzker's leadership in ramping up our vaccination program in Cook County and the State of Illinois," said Cook County Board President Toni Preckwinkle. "The new vaccination sites in Cook County will be critical in increasing our vaccination capabilities and protecting our communities from COVID-19, as we return to normalcy."
Beginning January 25, the state will move into phase 1B of the vaccine plan and sites will begin vaccinations for the eligible population by appointment only. As a part of Phase 1B, all residents over the age of 65 and frontline essential workers can receive the vaccine. Additionally, as part of the state's plan, the Illinois Department of Public Health (IDPH) is partnering with large pharmacies to launch hundreds of new sites in communities across Illinois.
The ILNG is also deploying to regions across the state to stand up new sites and build out additional capacity at existing sites. More information on additional locations and how to make appointments will be available prior to the start of Phase 1B.
"I'm happy to see a vaccination site located in my district that prioritizes health care workers," said Senate Majority Leader Kimberly A. Lightford (D-Maywood). "They will finally have a chance to be protected the way they have protected us during this tragic pandemic and giving everyone the opportunity to get vaccinated is vitally important. Vaccination is the pathway to getting families back together, businesses back open, and our lives back to normal."
"I encourage everyone who is eligible to get the vaccine," said State Senator Emil Jones, III (D-Chicago). "We have waited nearly a year to get to this point. The sooner people get the vaccine the sooner we can get back to normal and put behind us this pandemic that costs us all so much."
"We all understand how devastating COVID-19 has been for our communities, especially in the Southland," said State Representative Bob Rita (D-Blue Island). "I want to thank Gov. Pritzker and his Administration for their tireless work to bring this pandemic to an end as quickly as possible. This site in Robbins provides hope that the end will come soon, making it easier to get vaccine protection to the dedicated health care professionals serving communities in my district."
"The City of Robbins is excited that our local Health Center will serve as a COVID-19 vaccination point,"said City of Robbins Mayor Tyrone Ward. "We are proud to work cohesively with both the Illinois Department of Public Health and the Cook County Department of Public Health to safely and quickly administer the COVID-19 Vaccine to residents of the Southland."
ANUNCIO DEL DEPARTAMENTO DE SALUD DE CICERO
En este momento estamos limitados con respecto a las vacunas. Hasta que no recibamos más vacunas, no podremos aceptar citas. Consulte nuestro sitio de internet y Facebook todos los días para obtener actualizaciones. Aquí encontrará un enlace con el Departamento de Salud Pública del Condado de Cook, donde podrá ver las Clínicas de Vacunación contra el COVID-19 que están disponibles y abiertas para hacer citas. Comuníquese también con sus farmacias locales para ver si tienen vacunas.
COMUNICADO DEL ESTADO DE ILLINOIS
Basándose en el Plan de Administración de Vacunas del estado, el Gobernador JB Pritzker anunció la ubicación de cuatro sitios de vacunación con apoyo estatal en el condado de Cook, que comenzaron a vacunar a los residentes de Illinois desde el martes 19 de enero del año en curso. Los sitios se están estableciendo con el apoyo de la Guardia Nacional de Illinois (ILNG).
Ubicaciones en el condado de Cook
Centro de Salud North Riverside del 'Sistema Cook County Health'
1800 S. Harlem Ave.
North Riverside, IL 60546
Centro de Salud Robbins del 'Sistema Cook County Health'
13450 S. Kedzie Ave.
Robbins, IL 60472
Centro de Salud para Adolescentes Morton East del 'Sistema Cook County Health'
2423 S. Austin Blvd.
Cicero, IL 60804
Centro de Salud Cottage Grove del 'Sistema Cook County Health'
1645 Cottage Grove Ave.
Ford Heights, IL 60411
Los cuatro sitios comenzaron las vacunaciones el martes 19 de enero y estarán abiertos de lunes a sábado de 9 a.m. a 5 p.m. Estarán disponibles para los trabajadores de la salud que son parte de la Fase 1A, antes de ser abiertas a los elegibles para la Fase 1B el lunes 25 de enero. Para obtener más información sobre las vacunas en el condado de Cook, visite el portal de internet:
"Illinois está avanzando con un plan de vacunación agresivo que se centra en la equidad y se enfoca en las comunidades que han sido impactadas de manera desproporcionada por el COVID-19", dijo el gobernador JB Pritzker. "Mantener estos sitios es el primer paso fundamental de un plan que están coordinando nuestros 97 departamentos de salud locales en todo el estado. Estos departamentos ya operan clínicas y abrirán más, a medida que aumente el suministro de vacunas".
"Estoy agradecida por el liderazgo del gobernador Pritzker para el progreso de nuestro programa de vacunación dentro del condado de Cook y en el estado de Illinois", dijo la presidenta de la junta del condado de Cook, Toni Preckwinkle. "Los nuevos sitios de vacunación en el condado de Cook serán fundamentales para aumentar nuestras capacidad de vacunación y para proteger a nuestras comunidades del COVID-19, a medida que regresemos a la normalidad".
A partir del 25 de enero, el estado pasará a la fase 1B del plan de vacunas y los sitios comenzarán la vacunación de la población elegible, solo con cita previa. Como parte de la Fase 1B, todos los residentes mayores de 65 años y los trabajadores esenciales de primera línea podrán recibir la vacuna. Además, como parte del plan estatal, el Departamento de Salud Pública de Illinois (IDPH) se está asociando con grandes cadenas de farmacias para iniciar cientos de nuevos sitios en las comunidades de todo Illinois.
La Guardia Nacional de Illinois (ILNG) también se está desplegando en regiones de todo el estado para levantar nuevos sitios y aumentar la capacidad en los sitios existentes. Habrá más información sobre las ubicaciones adicionales y cómo programar citas, antes del inicio de la Fase 1B.
"Estoy feliz de ver un sitio de vacunación ubicado en mi distrito y que da prioridad a los trabajadores de la salud", dijo la líder de la mayoría del Senado estatal, Kimberly A. Lightford (D-Maywood). "Finalmente esos trabajadores tendrán la oportunidad de estar protegidos de la forma en que nos protegieron durante esta trágica pandemia. Darles a todos la oportunidad de vacunarse es de vital importancia", agregó. "La vacunación es el camino para que las familias vuelvan a estar juntas, para que los negocios vuelvan a abrir y para que nuestras vidas retornen a la normalidad ".
"Animo a todos los que son elegibles a recibir la vacuna, que lo hagan", dijo el senador estatal Emil Jones, III (D-Chicago). "Hemos esperado casi un año para llegar a este punto. Cuanto antes se vacune la gente, antes podremos volver a la normalidad y dejar atrás esta pandemia que nos ha costado tanto a todos".
"Todos entendemos lo devastador que ha sido el COVID-19 para nuestras comunidades, especialmente en Southland", dijo el representante estatal Bob Rita (D-Blue Island). "Quiero agradecer al gobernador Pritzker y a su administración por su incansable trabajo para poner fin a esta pandemia lo más rápido posible. El sitio en Robbins brinda la esperanza de que el fin llegará pronto, lo que facilitará la protección de los dedicados profesionales de la salud que atienden a las comunidades de mi distrito".
"La ciudad de Robbins está entusiasmada y contenta de que nuestro centro de salud local, sirva como punto de vacunación contra el COVID-19", dijo el alcalde de la ciudad de Robbins, Tyrone Ward. "Estamos orgullosos de trabajar en conjunto con el Departamento de Salud Pública de Illinois y con el Departamento de Salud Pública del Condado de Cook para administrar de manera segura y rápida la vacuna contra el COVID-19 a los residentes de Southland".